Florida Bicycle Accident Lawsuit Loans and Pre Settlement Funding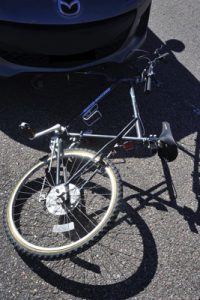 Are you in need of cash while you wait for your Florida bicycle accident case to settle? If you are among the thousands of victims who have had the unfortunate experience of being in a bicycle accident on our streets or highways, you most likely have your personal injury case pending in court. Or you might be a family member who lost a loved one to a bicycle accident. In this situation you will want bicycle accident loans to keep you covered through the case. Advance Law Funding has friendly staff available 24/7 to serve plaintiffs nationwide. If you are injured, you immediately qualify to get cash within 24 hours.
As with any personal injury incident, injuries sustained may keep you from working. Combined with a long and drawn-out legal battle as well as mounting medical bills, not being able to earn a living wage can cause immense stress and financial disaster. Do not be a victim any longer – bicycle accident lawsuit loans will help you bridge the gap between the time of your injury until the case is finalized. Medical bills will not wait and neither should you.
Bicycle Accident Injuries We Commonly Fund
Below is a common list of injuries that victims of bicycle accidents often suffer from:
Brain damage (TBI)
Catastrophic injuries
Bone fracture
Soft tissue damage
Lacerations and deep wounds
Head injuries
Amputations
Losing a loved one (wrongful death)
Benefits of Applying for Pre-Settlement Funding from Advance Law Funding
Quick and Easy Application
Cash within 24 hours of approval
No credit checks or employment verification
Pay nothing unless your case settles
Hassle-Free!
---
The Best in Florida Bicycle Accident Pre Settlement Funding Companies
Lawsuits can take a toll on you, coming at the most inopportune times. You may even be saying to yourself, "Where am I going to get money for my injury?" or "Where am I going to get money for my lawsuit?" Our Florida bicycle accident pre settlement funding can help you in times of crisis when you were least expecting it.
If you need a lawsuit settlement loan today:
Call us at 1-888-529-0069 for cash in 24 hours.