Florida Car Accident Lawsuit Loans and Pre Settlement Funding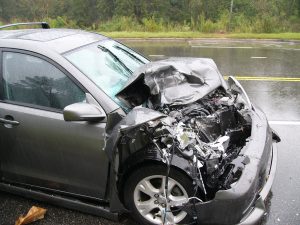 Car accidents can be life-changing, and the cases often complex. Auto and traffic-related accidents throughout Florida come in many forms, but they all have the liability of becoming devastating to the victims and families–both physically and financially. Tens of thousands of people each year are killed or injured in car accidents across the United States. Whether you or a member of your family are seriously hurt or suffer a loss of life, consequences are felt for a long time to come. If this happens to you, you'll want to consider car accident cash advances to help you out in the upcoming time ahead. We can help you with your Florida accident loans.
Qualifying for Auto Accident Lawsuit Loans is Quick and Easy
You may qualify for an auto accident pre-settlement funding that can get you cash within 24 hours of application approval. Having financial independence during this stressful and difficult time will allow you to hold out for the best compensation for your case–without having to cave to the insurance companies. Qualifying for any car accident loans depends on your injury and case type, but the process is quick and easy.
Most Commonly Funded Car Accident Types
Drunk Driving
Texting/Cell Phone Use While Driving
Distracted Driving
Taxi Accidents
Ride-Share Accident (Uber & Lyft)
Traffic-Related Accident
Cover Your Expenses with Car Accident Loans
You have the right to seek justice for your car accident through a qualified attorney in a court of law. However, while you wait months or even years for your case to settle in court, the expenses of living and mounting medical bills can be extremely stressful. You should not have to be forced to settle early for a low compensation offer just so you can pay your bills. If you are not able to work due to your injuries, the resulting lack of cash can cause financial devastation over time. Advance Law Funding can offer cash-strapped victims car accident lawsuit loans as a better solution.
At Advance Law Funding, our transparency and helpfulness throughout the process make it worry-free for our clients. We have friendly customer service representatives available 24/7 to answer your auto accident loans questions and are dedicated to making the process as easy as possible. You can expect low rates, fast cash, and exceptional customer service. If you are in need of auto accident lawsuit loans, give us a call at 1-888-529-0069 to speak to a representative today.
---
The Best in Florida Auto Accident Loan Companies
Lawsuits can take a toll on you, coming at the most inopportune times. You may even be saying to yourself, "Where am I going to get money for my injury?" or "Where am I going to get money for my lawsuit?" Our Florida car accident pre settlement funding can help you in times of crisis when you were least expecting it.
If you need a car accident lawsuit loan today:
Call us at 1-888-529-0069 for cash in 24 hours.