Florida Motorcycle Accident Lawsuit Loans and Pre Settlement Funding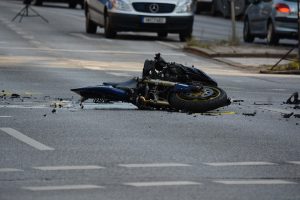 Motorcycle accidents are the most dangerous of all motor vehicle accidents in Florida and the U.S as a whole. Due to the serious nature of these types of accidents, the resulting injuries or loss of life can be devastating for victims and their families. For those victims who are unable to work due to injuries sustained in the accident, severe financial worries result as bills continue to pile up. Without funding while plaintiffs wait for a case settlement, financial devastation can be right around the corner. This is the time to seek out motorcycle accident pre settlement funding.
Motorcycle accident lawsuit loans give you the option of getting cash for your lawsuit quickly, long before the case is settled in court. Advance Law Funding is a reputable Florida lawsuit cash advance company with many years of experience dealing with motorcycle accident plaintiffs. There are a variety of lawsuit cash advance options available to help you stay afloat financially so you can pay your bills. You can get the money you need now, when you need it most.
How Motorcycle Accident Loans Help While You Wait for Your Case to Settle
After a motorcycle accident, it's not surprising that most victims find it difficult or even impossible to get back to work. While your attorney is fighting your case to get you justice, you're forced to wait while the case winds its way through the court process–for an unknown amount of time. Unfortunately, medical bills and daily expenses will not wait for your case to be resolved. Real financial problems can result from the lack of cash flow due to injury and accident. You cannot afford to wait any longer for your case to settle.
If you are in need of fast cash while your case is in court, Florida pre-settlement loans are your solution to financial independence. Advance Law Funding makes it quick and hassle-free to get a fast cash advance towards your future settlement.
Benefits of Applying for Pre-Settlement Loans on your Motorcycle Accident Claim
Cash within 24 Hours of approval
Pay only if you win your case
Exceptional customer service
Easy qualification – no credit checks or employment verification
Hassle free application process
---
The Best in Florida Motorcycle Accident Pre Settlement Funding Companies
Lawsuits can take a toll on you, coming at the most inopportune times. You may even be saying to yourself, "Where am I going to get money for my injury?" or "Where am I going to get money for my lawsuit?" Our Florida motorcycle accident loans can help you in times of crisis when you were least expecting it.
If you need a lawsuit settlement loan today:
Call us at 1-888-529-0069 for cash in 24 hours.