Florida Pedestrian Accident Lawsuit Loans and Pre Settlement Funding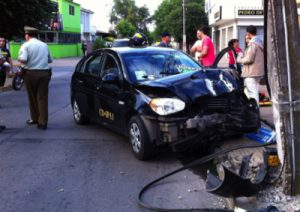 Are you the victim of a Florida pedestrian accident and are waiting for your case to settle? Many plaintiffs do not realize that their case is worth cash now, long before the case reaches final resolution. If your personal injury case is in court with the help of an attorney, you can apply for a unique type of funding–a cash advance on your lawsuit settlement. Advance Law Funding can offer you the pedestrian accident lawsuit loans you need during this particularly difficult time.
A pedestrian accident case can take months before compensation is received, while medical bills and daily expenses continue to pile up. Personal injury from a pedestrian accident can case extensive injuries or even death, leaving the victim's families in devastation and financial emergency. You and your family should not have to take an early, low settlement offer just so you can pay your bills. With pedestrian accident loans you can hold out for a final settlement which is usually the best compensation for losses.
How Pedestrian Accident Loans Help While You Wait for Your Case to Settle
More than any other type of injury, pedestrian accident injuries sustained are among the worst. If you've been hit by a car as a pedestrian, your life has probably changed significantly because of it. You have the right to seek justice through personal injury litigation. Until your attorney is able to recover your settlement winnings, Advance Law Funding can provide fast cash to help pay your mounting bills and expenses. The concept is simple: we pay you a portion of your settlement while you wait for your final payout. The process is quick and easy to apply, and you can get cash in 24 hours from approval.
Types of Pedestrian Accident Cases We Fund
Qualifying for a pedestrian accident cash advance is simple. If you are injured, you are immediately eligible for cash within 24 hours. Factors of this qualification include liability and injury.
Liability – examples of gross negligence that hint towards liability
Texting/Talking on Cell Phone While Driving
Distracted Driving
Failure to Yield at a Crosswalk
Drunk Driving
Driving While on Heavy Drugs
Injury – examples of injuries suffered that qualify for a lawsuit cash advance
Head Injury
Amputation of Limb(s)
Bone Fractures
Spinal Cord Damage
Deep Cuts/Lacerations
Crush Injuries
Wrongful Death
Organ Damage
Even if your type of case is not shown here, you may still qualify for a pre-settlement cash advance. This is not a loan – you only pay if you win your accident lawsuit.
---
The Best in Florida Pedestrian Accident Pre Settlement Funding Companies
Lawsuits can take a toll on you, coming at the most inopportune times. You may even be saying to yourself, "Where am I going to get money for my injury?" or "Where am I going to get money for my lawsuit?" Our Florida pedestrian accident pre settlement funding can help you in times of crisis when you were least expecting it.
If you need a lawsuit settlement loan today:
Call us at 1-888-529-0069 for cash in 24 hours.