Florida Personal Injury Lawsuit Loans and Pre Settlement Funding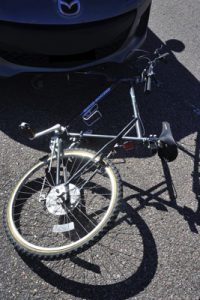 Cash is available NOW for personal injury plaintiffs long before their cases settle in court. If you have been injured due to the gross negligence of another and you have an attorney working to settle your case in court, you may be eligible for injury lawsuit funding for your lawsuit settlement. Advance Law Funding is a reputable Florida lawsuit funding company with many years of experience helping personal injury victims get the cash they need.
Victims of personal injury cases often find it difficult or even impossible to earn a living wage while suffering from their injuries. The lives of the victims and their families can be changed indefinitely from these accidents, leaving more than just physical damage. Emotional and financial stress become a burden as they struggle to make ends meet while waiting for their case to settle in court. Without financial independence, your car payments, school supplies, rent, mortgage, hospital bills, and doctor bills can pile up and remain unpaid, putting you in financial ruin. In this situation, you want to consider personal injury lawsuit loans.
Common Types of Personal Injury Claims We Fund
Assault & Battery
Car, Bus, Motorcycle Accidents
Medical Malpractice
Burns
Birth Injury
Spinal Cord Injuries
Traumatic Brain Injury
Wrongful Death
Nursing Home Neglect & Abuse
Dog Bites
Qualifying for Personal Injury Loans is Quick and Easy
Getting hurt in an accident interferes with your work and overall ability to have stability in your everyday financial matters. Our process is quick and easy, and requires no background checks or employment verification. We believe that you should not have to wait for your case to settle before you can pay your bills and properly recover from your injuries. Getting personal injury loans on your settlement allows you and your attorney to fight for the maximum compensation in your case.
Slip and Fall – Premises Liability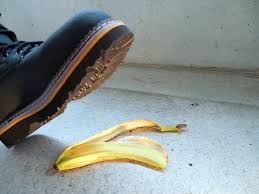 A very common type of personal injury incident is on the premises of another person or company– a slip and fall injury. While it can be simply embarrassing or humiliating to fall down, this type of accident is physically painful and can cause a surprising array of injuries. Slip and fall injuries, disabilities and even deaths each year number in the tens of thousands. Resulting injuries include simple bumps and bruises, to sprains, ligament damage, broken bones, cracked ribs, dislocations, back or neck injuries, spinal cord injuries, traumatic brain injuries and even permanent disability or death. The seriousness of a slip and fall injury is not to be taken lightly.
If you have been injured in a slip and fall, it is likely that you cannot work due to your injuries. Mounting medical bills and daily expenses means that your financial situation can quickly become problematic. Advance Law Funding is here to help you achieve financial independence so you don't have to wait for your case to settle in court.
---
The Best in Florida Personal Injury Pre Settlement Funding Companies
Lawsuits can take a toll on you, coming at the most inopportune times. You may even be saying to yourself, "Where am I going to get money for my injury?" or "Where am I going to get money for my lawsuit?" Our Florida personal injury pre settlement funding can help you in times of crisis when you were least expecting it.
If you need a lawsuit settlement loan today:
Call us at 1-888-529-0069 for cash in 24 hours.