Florida Tractor Trailer/Semi Trailer Accident Lawsuit Loans and Pre Settlement Funding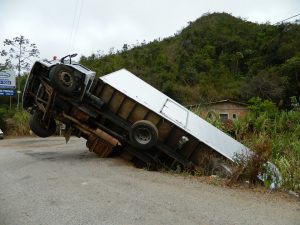 Tractor trailer accidents often lead to catastrophic injuries or death due to the sheer size and force of the vehicle, with even the slightest collision leading to disaster. If you have been injured in a semi-truck accident and are in the middle of a personal injury litigation, you may qualify for tractor trailer accident loans. This type of cash advance can be available within 24 hours of application approval–long before your case settles.
You have the right to hire an attorney to seek compensation for your tractor trailer accident injuries and suffering. With an experienced personal attorney, a strong case can win you a fair sum of money for present and future losses. The process, however, can take months or even years in court. During this time, medical bills and daily expenses pile up continuously–and they won't wait for your case to settle.
Cover Your Expenses with Tractor Trailer Accident Loans
Many victims simply cannot afford to wait for a cash settlement. But you should not be forced to settle early for a low-compensation offer just so you can pay your bills. With semi trailer truck accident loans you are able to get the cash you need to be financially independent. Advance Law Funding has helped thousands of people receive the funding they need to get back on their feet financially. Do not let mounting bills and expenses put you in financial ruin–apply now for a pre-settlement cash advance.
Act now to protect yourself and your family from the possibility of financial disaster. A tractor trailer accident causes more than just physical pain–it inflicts emotional and financial devastation as well. Call us today at 1-888-529-0069 for more information on semi trailer truck accident lawsuit loans.
Common Tractor Trailer Accident Liabilities We Often Fund
Reckless Driving
Speeding or Tailgating
Driving Under the Influence of Drugs or Alcohol
Untrained Drivers
Fatigue
Disregard of Weather or Traffic
Do not wait for your financial situation to become dire–call Advance Law Funding and apply today. You can get cash within 24 hours of your application approval. We make the process quick and easy for you, and if your lawsuit is not won then you owe nothing. We only get paid when your case wins. With many years of experience and thousands of victims helped, Advance Law Funding can help you with your pre-settlement lawsuit loan.
---
The Best in Florida Semi Truck Accident Pre Settlement Funding Companies
Lawsuits can take a toll on you, coming at the most inopportune times. You may even be saying to yourself, "Where am I going to get money for my injury?" or "Where am I going to get money for my lawsuit?" Our Florida semi trailer truck and tractor trailer accident pre settlement funding can help you in times of crisis when you were least expecting it.
If you need tractor trailer accident lawsuit loans today:
Call us at 1-888-529-0069 for cash in 24 hours.